CATALOGUING SERVICES ​
As part of our professional services, we can offer Cataloguing Services as a package with SCS Product. Supported by our fully experienced personnel in the area, we confident can deliver any Cataloguing Standard that comply to ISO 8000 Quality Data.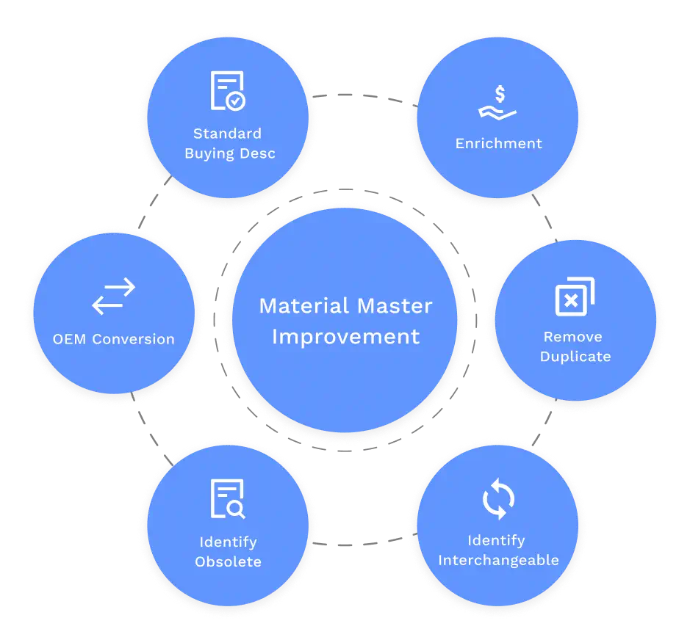 WHY CATALOGUING IS NECESSARY?

Procurement Efficiency
Simplifies procurement by facilitating item identification and selection, saving time and effort.
Standardization

Ensures consistency in procurement and usage, leading to better quality control and cost management.

Inventory Management

Helps track inventory levels, manage usage patterns, and ensure timely restocking to avoid shortages and excess inventory.
Cost Control and Budgeting

Offers cost transparency for effective expense monitoring, price negotiation, and budget allocation.
Compliance and Audit

Helps comply with regulations and audits by documenting approved supplies and relevant details.
Decision-making

Enables effective decision-making for sourcing strategies, supplier evaluation, and supply chain optimization with a supply catalog.
WHY YOU SHOULD TRUST TO US?

TRUSTED BY MANY ORGANIZATION

Panemu, a trusted partner for numerous companies, has been entrusted with managing supply cataloguing in their organizations.
GREAT CATALOGER TEAM

Experienced team. Inventory management. Industry solutions. MRO master data. Standardized, enriched, governed, cleansed. Maximize power.
SPARES CATALOGUING SYSTEM

Spares Cataloguing System is a software tool which designed specifically to help an organization in managing asset information data at components level.

INT. STANDARD CODIFICATION

We follow International codification standards such as NCS and UNSPSC for precise product and service identification and classification.
INT. STANDARD CLASSIFICATION

We employ international standard codification sytem for consistent identification and classification of products and services.
ISO 8000 QUALITY DATA

By adopting ISO 8000 data quality standards, we ensure accuracy and reliability in data management, promoting consistency and integrity across all our operations.


ABOUT US

Panemu is a committed partner for your organization to provide the best practice of technical solutions with creative ideas. We are a solid team who have full experience in Spare Inventory Management and Optimization to various type of industry of our customers. This SCS is your solution in managing MRO Master Data for standardizing, enriching, governing, and cleansing to achieve maximum value of information as a power of your organization.
---


WE INTRODUCE OUR BEST


SUPPLY CATALOGUING TOOLS



SCS (Spares Cataloguing System) is the ultimate tool for efficient supply cataloguing, enabling standardized material data, data cleansing, and more. Streamline your operations with SCS. Boost accuracy, consistency, and productivity.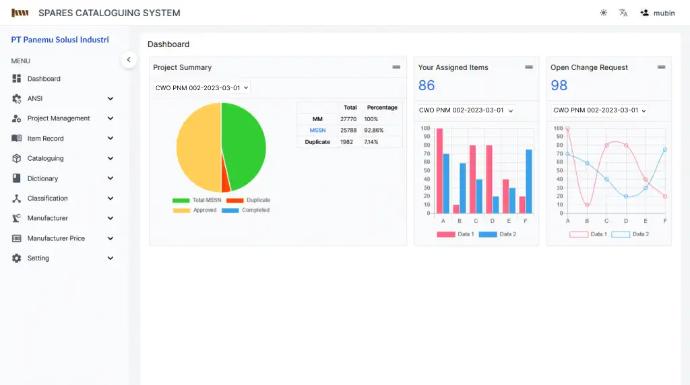 Want to see the Demo and talk with our Expert Material Management?