Towards the end of 2022, the global economy is predicted to experience a slowdown or known as a recession. For the business world, disruption has been felt from supply chain delays, until mass lay off. In uncertainty, the SMEs position can be the economy's growth savior in Indonesia next year.
The focus on SMEs is not without reason, if we think about the crisis that has alternated in recent years since the Covid 19 pandemic in 2020. The strength of the Indonesian SMEs is the result of their 'steel' mentality. And of course, this strong mentality needs to be supported by determination of the right strategy by taking advantage of ERP/Business Software usage.
So, which ERP software should we use to maximize the strategy determination?


Odoo ERP, Manage Business become easier.
Whenever, Wherever.



Try NOW for FREE!
Cloud Based ERP Software
Cloud based software implementation trend is starting to increase in use by various industries. Cloud based technology offered ease and flexibility of use, including ERP systems. From shared cloud until private cloud.
Using cloud ERP systems has lots of advantages. One of them is less in-house maintenance cost. Beside that, the flexibility of use makes the decision maker easier to access all data needed to determine company strategies.
ERP Software that can be accessed from Mobile Apps
Resource planning solutions using ERP systems need access from various devices. Because of that, ERP features that companies should have can be accessed from mobile.
ERP software that have access from mobile devices of course have higher value, especially on data analyst and strategy planning. Company board can control easier, more flexible, and increase acuration of the decision for business optimization.
ERP with easier integration
Business process management through ERP systems should present flexibility with the various features. For example, it can be integrated with any systems that support business. If a company sold their products through various marketplace and e-commerce, the sales data can be integrated and accessed through the ERP.
Provide after sales maintenance and support
Management business using digital systems, has advantages on efficiency, effectiveness and security, especially on cloud based systems. ERP software should provide periodic updates. This update mostly gives newest features, bug fixing and security updates.
Use the best ERP Software for Your Company!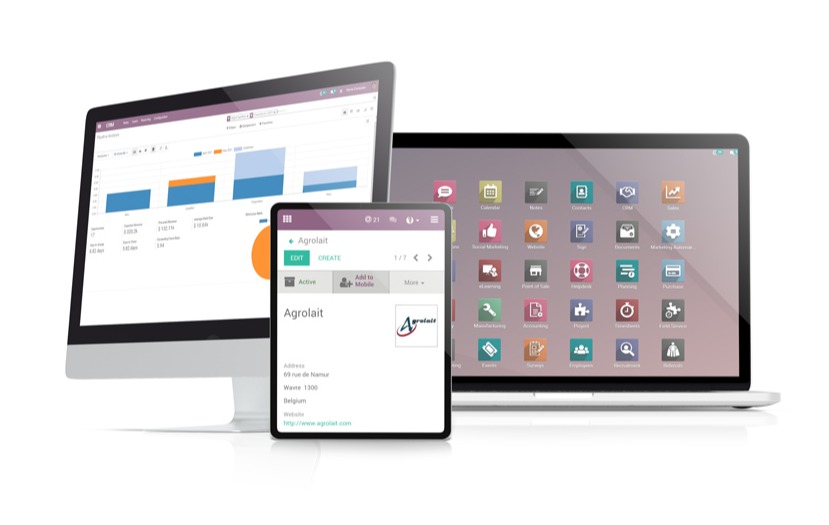 Those features above can be used as reference before implementing ERP systems for your business. For businesses that already implement ERP, but don't get all of those features, can be considered to move to a more flexible ERP. By that, the company will adapt easier if any changes happen, including facing the economic recession 2023.
As a tech company who provide business solutions, Panemu provides all-in-one solutions Odoo ERP that also can be integrated with other business systems. Odoo ERP has all of those features above, and most importantly, all of the business operations can be managed efficiently and accurately.
You can learn more about Odoo ERP implementation with Panemu team experts.