Business digitalization becomes important for businessmen who want to develop their business quickly. It is the time for businessmen to have a modern mindset to manage their business. Business era has changed a lot. In this business era, businessmen have to move from conventional management to modern and automatic management. 
They need to adjust because human culture has changed and business digitalization has proven to make work much easier, more effective and also boost business development faster. 
In order to make business digitalization work in a business, whole parts of the business must be digitized. 
Then what is the benefit if you digitize your business? 
Before going further, we need to understand what business digitalization is.
Business Digitalization Definition
Digitalization is the use of digital technologies to change a business model and provide new revenue and value-producing opportunities. It is the process of moving to a digital business.
This is a strategic movement to adjust the business situation in technology development and human habit which prefer to do anything digitally in order to make the business sustainable among a lot of competitors.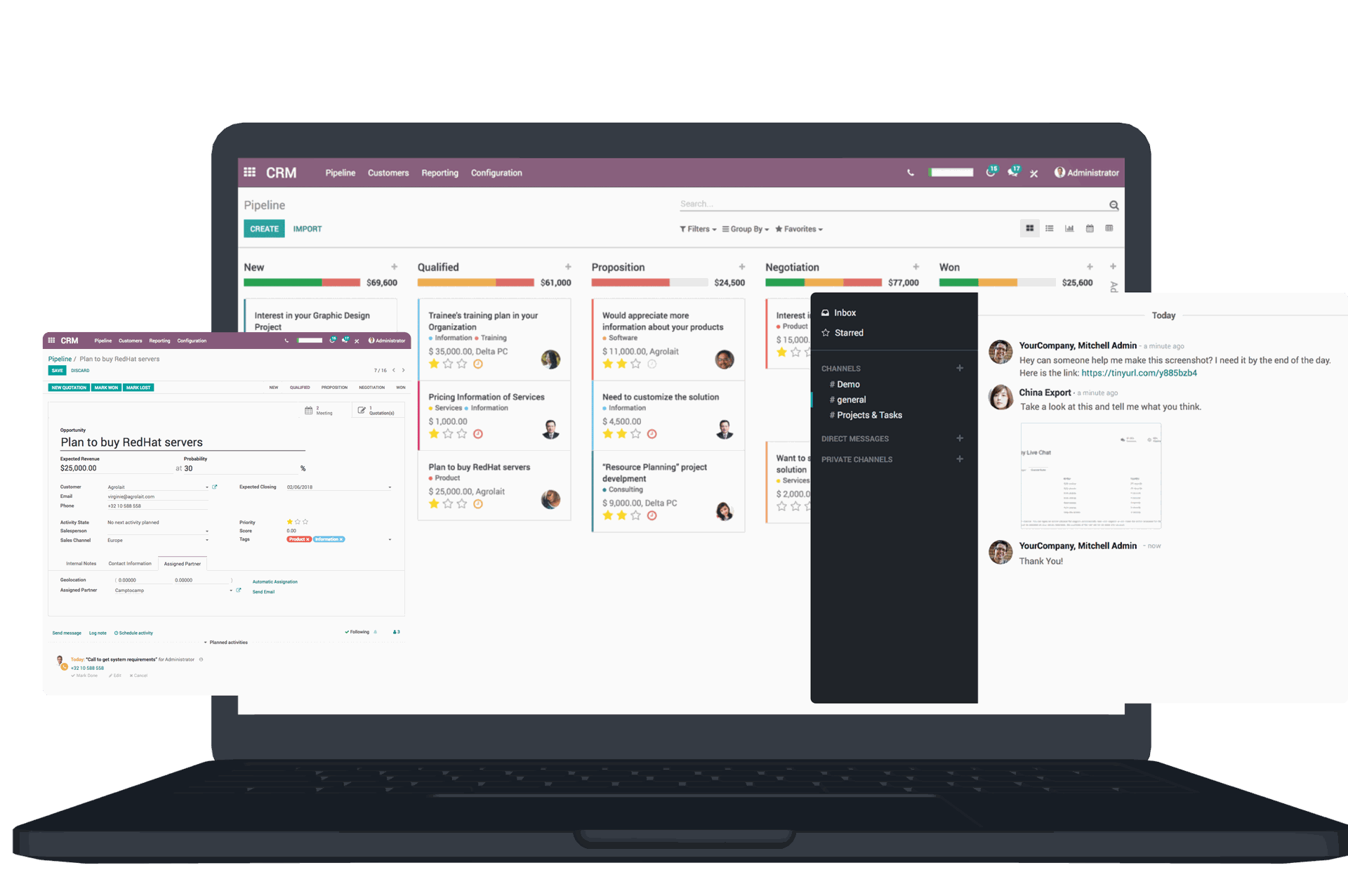 I WANT LIVE DEMO SOFTWARE FOR MY BUSINESS



Business Digitalization Benefits
There are a lot of benefits for businessmen who digitize their business. 
1. Save Operational Cost
Corporations must have many employees. This represents someone who defines a business. But in fact, more employees, more cost is spent. 
2. Improve Users Experience
According to the digital system which makes everything easier, it has a big impact on human behavior. Long time ago, people had to go somewhere which provided what they needed. Meanwhile, they can even transact anytime and anywhere, even when they are laying down at home. 
3. Increase productivity
According to obstacles in the business process, it sometimes consumes a lot of resources when it runs manually. The obstacles can be passed easier, faster and more efisien with digitalization. 
Digitalization can even make big data analysis and management much easier.
Digitalization application steps
1. Set the Business Goal
Setting the goal becomes the first step so that the business has a clear direction. Then set the achievements which you want to achieve. 
2. Build a Competent Team
Team is a motor in a business. Competent team will make the business process run as planned. Besides, the migration progress from conventional to digital needs big effort. More competent team, faster migration process you will get. 
3. Utilize Data
Data is the most important thing in this digital era. A businessman can analyze and make decisions easily for his business with accurate data.
4. Perfect Strategy
Each business has a niche and different need. You have to take the best strategy for your business as a businessman so that you can easily decide what you need to digitize, so your business can run effectively. 
The following above are what businessmen must understand about the importance of digitalization. After you understand the benefits, goals and function of digitalization. We suggest you transform your system to digital by contacting us. Let us assist you with the digitalization process. 
I WANT SCALE UP MY BUSINESS NOW!